Home

/

White Paper - Facial Recognition Under the Microscope
White Paper - Facial Recognition Under the Microscope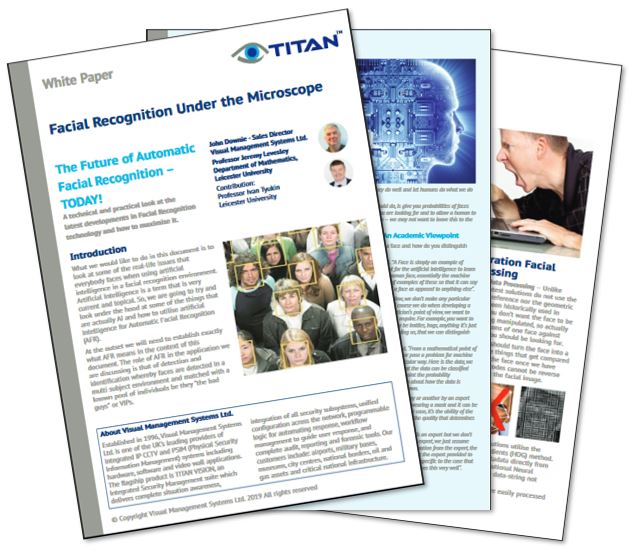 The Future of Automatic Facial Recognition – TODAY!
A technical and practical look at the latest developments in Facial Recognition technology and how to maximise it.
AFR White Paper - Free to Download
In this document we look at some of the real-life issues that everybody faces when using artificial intelligence in a facial recognition environment. Artificial Intelligence is a term that is very current and topical. So, we are going to try and look under the hood at some of the things that are actually AI and how to utilise artificial intelligence for Automatic Facial Recognition (AFR).
Based on a seminar presentation at The Security Event featuring: John Downie - Sales Director Visual Management Systems Ltd., Professor Jeremy Levesley - Department of Mathematics, Leicester University with contributions from Professor Ivan Tyukin Leicester University.
At the outset we will need to establish exactly what AFR means in the context of this document. The role of AFR in the application we are discussing is that of detection and identification whereby faces are detected in a multi subject environment and matched with a known pool of individuals be they "the bad guys" or VIPs.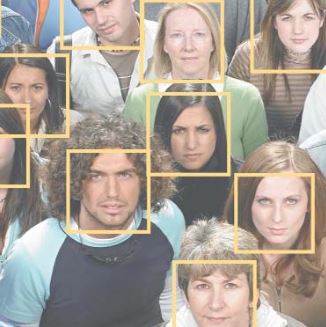 Topics covered:
Back to Basics.. the truth about Artificial Intelligence

What to look for in a facial recognition system

Real-time facial detection

High speed facial data processing

High performance matching engines

Machine learning capability

Client specified matching criteria

Digital tagging and ease-of-use

False positives and how to combat them

GDPR and facial recognition

Who will benefit from accurate multi-subject AFR

TITAN AI a practical and proven solution
Download Full White Paper Here
UK Headquarters
Visual Management Systems Limited
15 Cambuslang Road, Cambuslang Investment Park,
Glasgow G32 8NB
United Kingdom
+44 141 643 3070