Home

/

Welcome to Titan Vision QR page
Welcome to Titan Vision QR page
Thank you for visiting our QR Code page
These pages have been developed to enable you to keep abreast of recent developments at Visual Management Systems Ltd.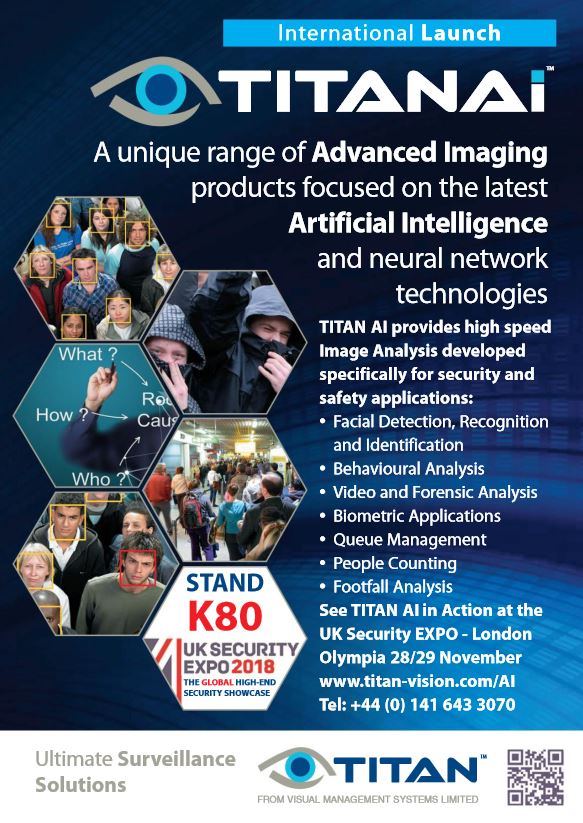 As you will have seen we will be exhibiting at the forthcoming International Security Expo at Olympia London on 28th - 29th November.
On display at UK Security EXPO
We are delighted to announce the International Launch of TITAN AI, a unique range of Advanced Imaging products focused on the latest Artificial Intelligence and Neural Network Technologies.
We will be introducing:
TITAN AI Detect - the Facial Detections and Recognition application,
TITAN AI Identify - Facial Recognistion and Identification application
TITAN AI Queue - Customer Centric Queue Management solustion for Retail environments.
For more information visit us on Stand K80 to discuss the opportunites that TITAN AI can offer and receive a demonstration.
Arrange a demonstration - Call: +44 (0) 141 643 3070
TITAN AI Facial Detection, Recognition, Anaylsis and Identification

Effective detection of the subject-of-interest in second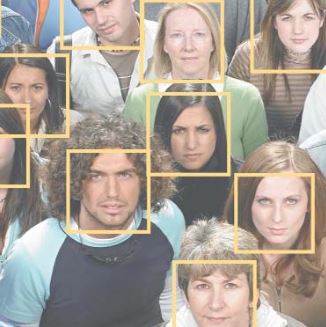 TITANAI Detect has been devised for sensitive applications where reliable, real-time video footage analysis is a pre-requisite, including:
Law Enforcement,
Ports & Airports,
Border Control
Smart Cities
Each TITANAI Detect is tailored to the client's specific requirements providing a fit-for-purpose solutions.
The unique TITANAI Detect Facial Detection & Recognition Technology, ensures that the subjects-of-interest can be detected quickly and with the minimum of intrusion.

High Speed and Accurate Recognition, Analysis & Identification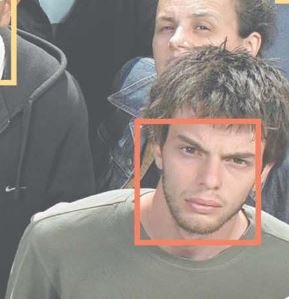 TITANAI Identify has been developed for applications where accurate and reliable, real-time or forensic video footage analysis is essential, including:
Border Control
Law Enforcement
Ports & Airports
Smart Cities
Each TITANAI Identify system is tailored to the client's specific requirements providing a fit-for-purpose solutions.
The TITANAI Identify Facial Recognition, Analysis and Identification Technology, integrates with high speed search and matching systems to provide reliable and accurate results.
UK Headquarters
Visual Management Systems Limited
15 Cambuslang Road, Cambuslang Investment Park,
Glasgow G32 8NB
United Kingdom
+44 141 643 3070