Home

/

TITAN Defence and Military Projects
TITAN Defence and Military Projects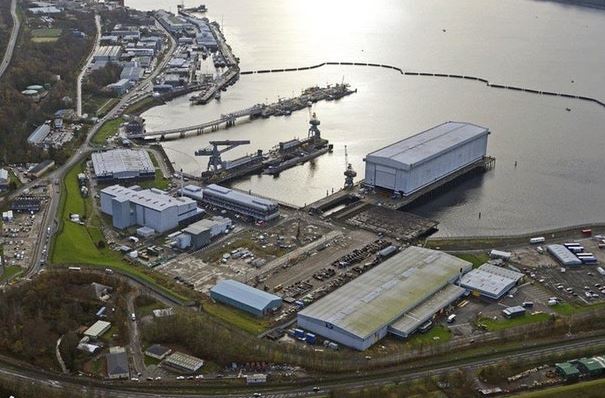 Complete, integrated IP CCTV and PSIM solutions to protect critical infrastructure and strategic defence capability Defence coverTITAN for bespoke integrated IP CCTV and PSIM solutions in national security infrastructure, our expertise and technology are unrivalled.
15 years Experience
Our customers include UK police forces, vital naval and military bases, sensitive national security infrastructure, nuclear power stations, international border authorities and weapon development and storage facilities.
We have more than fifteen years' experience of working with military sites directly and with partners. Assets we have helped to protect include strategic nuclear deterrent, military intelligence listening stations, the national grid, nuclear power generation and reprocessing sites, airports and ports and also high security events such as the G8 Summit.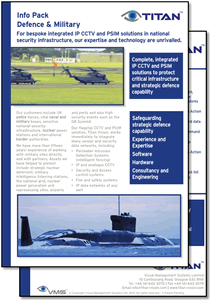 Our flagship CCTV and PSIM solution, Titan Vision, works immediately to integrate many sensor and security data networks, including:
• Perimeter Intrusion Detection Systems (intelligent fencing)
• IP and analogue CCTV
• Security and Access control systems
• Fire and safety systems
• IP data networks of any sort
Take a look at our Defence and Military Information Pack.
UK Headquarters
Visual Management Systems Limited
15 Cambuslang Road, Cambuslang Investment Park,
Glasgow G32 8NB
United Kingdom
+44 141 643 3070