TITAN WALL Video Display Wall

TITAN WALL VIDEO DISPLAY WALL The next generation
A multi-platform, modular Video Wall solution for unmatched flexibility and control
V
isual Management Systems Limited is one of the UK's leading provider of integrated IP CCTV platforms and PSIM (Physical Security Information Management) systems including hardware, software and engineering services.
TITAN WALL is a fully integrated Video Wall Processor Controller
Our state of the art management suite TITAN VISION offers a client/server application with advanced integration and user capabilities for seamless management of all networked security sensors.
A flexible and powerful software solution for all video walls; from small to large, single to multi-display projections. TITAN WALL provides the operator full control over all connected sources with effective collaboration and distribution for control rooms as well as command and control.
TITAN WALL offers a user-friendly, intuitive interface maximising the efficiency of a video wall solution.
The Video Wall Controller independently and effortlessly manages and displays images onto your video wall display surface. The population of the video wall display surface is intuitive for easy assignment of inputs, location or size of the video panes within the overall display surface.
Importance of the TITAN WALL processor
The operator has full control over the layout of images, the creation of defined views and all inputs no matter what the source. The inputs are presented to the operator in a common and seamless manner.
The standard interpretation of a video wall is the display surface. More important, however, is the Video Wall Process Controller.
TITAN WALL processor is the intelligence behind the display surface. Using the TITAN WALL processor instead of the built in processors within many of our modern screens, gives you greater flexibility for complex and multi input applications. It also allows much greater scalability for large display surfaces.
The Video Wall Process Controller transforms all the various inputs into one common format, so when displayed the images are presented in such a way that your eye sees the display as one cohesive image, not a mismatch of various images.
Download Brochure

TITAN WALL Information Pack

The TITAN WALL Display Surface
The TITAN WALL Display Surface consists of multiple video screens mounted together continuously in order to form one smooth, large surface area. Using the TITAN Video Wall Process Controller, eye catching and increased situational awareness displays can be created for operation or critical information. The information you want to display on a video wall display surface is controlled by you through, simple, intuitive interaction with the TITAN WALL processor.
Our display monitors are world-class and specifically designed for video wall usage, 24/7 operation and having increasingly thin or no bezels in order to minimize the gap between screens and maximise the visual effect. This type of virtually seamless video wall display focuses your attention on the content and not the display surface.
With these applications the use of thin bezel screens creates a visually impressive display maximising display effectiveness.
TITAN WALL Control

TITAN WALL Connectivity

With TITAN WALL the operator can seamlessly manage all inputs of the video wall and the video panes of captured sources.

The client interface allows the operator to have his keyboard and mouse active for drag and drop of images onto the video wall. This applies also to those external devices connected via DVI or HDMI.

With TITAN WALL it is possible to work with multiple systems on the network. The operator client can easily connect sources to any display surface across the network. This can be an operator PC, another display or another video wall
Compatibility

Number of Monitors (Display Size)
2-4
5-8
9-12
13-16
Number of Vision Output Cards
1
2
3
4
Maximum Number of External Inputs
52
40
28
16
Configuration

Control

Central setup & management up to 256 monitor panes
Ability to drag and drop images directly from the device tree to the video wall
Unlimited number of images from TITAN VISION
Up to 52 external inputs from analogue or digital devices
Pre-programmed defined layout
Pre-programmed event or alarm views
HD or SD images
Automatic rotation of layouts

Direct control of the Video Wall displays from TITAN VISION Admin tool
Rapid and seamless setup User-Friendly and Easy-to-Use
Management of a large surface display area of up to 16 separate monitors
Automatic scaling to the size and resolution of each individual monitor
Auto Detection of sources
Control of Multiple Walls & Displays from same interface
Seamless display of multiple images or inputs
Upcoming Events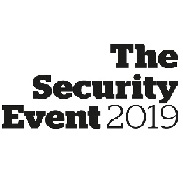 Join the TITAN team at the forthcoming Security Event 2019 at the Birmingham NEC - Booth SE150.
UK Headquarters
Visual Management Systems Limited
15 Cambuslang Road, Cambuslang Investment Park,
Glasgow G32 8NB
United Kingdom
+44 141 643 3070