Home

/

Are you gaining the advantages of an Open Platform Solution?
Are you gaining the advantages of an Open Platform Solution?
There is the old way of doing things and the new way.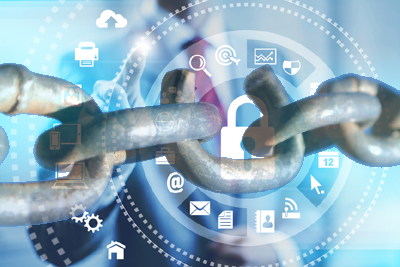 The old way to deploy a security or surveillance was with a closed system. It's expensive, you're locked in, and there is limited access to the system itself. The new way of doing things is open platform. It's more affordable, easy to customise, and most importantly, you have open access to your system and security data.. Although security systems may seem similar, they can in fact vary greatly. Through a comparison of hardware, cost, access, and other key factors, it is shown that open platform solutions offer the total package: affordability, reliability, and ease of use, with more control and flexibility.
The question is... Are you getting the most out of your security system?
Are you gaining the advantages of an Open Platform Solution and getting Maximum ROI from your Security System
Open Accessibility to your Security Assets, Expandability, Scalability,
Simplified Integration, Collaboration, Control and Data Security.
The TITAN portfolio, "deep Integration" and the importance of SDKs & APIs

To achieve "Deep Integration" the TITAN security products use special tools that open the access to other vendor's system, these are the software development kits (SDKs) and application programming interfaces (APIs). Gartner reports: "As the Internet of Things (IoT) gets smarter, using an application programming interface (API) to communicate, transact and even negotiate with one another will become the norm." In short, SDKs & APIs are the way you control and get data in and out of a system.
Not every security system is created the same however! A truly open system uses manufacturer's SDKs and APIs to gain maximum functionality from other vendors systems. This provides seamless integration into the open platform solution without the need for costly and complex interface software or additional hardware.
TITAN VISON PSIM (Physical Security Information Management) System...
Capitalising on the advantages that Open Platform solutions provide
Titan Vision integrates CCTV, Access Control, Fire and Safety, Perimeter Intrusion Protection, GIS mapping and other information networks, such as Command and Control systems and Telephony and Radio Networks, to create tailored resilient integrated security systems. All behind a unified management control panel
Titan Vision is also designed to receive data from other disparate systems and present the information in a command and control environment. Such systems include: BMS (Building Management Systems), HVAC (Heating Ventilation and Air Conditioning), Energy Management, Estate Monitoring and other Health and Safety applications.
The consolidation of these functions, utilising open platform techniques, within a single unified user interface, ensures that operators and other decision makers are fully informed at all times and supported by integrated response management capability, able to react quickly, efficiently and in a compliant manner to events or incidents.
Key Benefits of the TITAN VISION Open Platform solution include:

► Savings through centralised command and control of multiple systems
► Automatic monitoring and response reduces the cost of ineffective manual operation
► Savings through migration, not replacement, of legacy systems such as analogue CCTV
► Enables compliance with corporate or legal norms, including audit and reporting requirements
► Increased safety and security of assets, employees and the public
► Savings through averted false alarms
► Powerful response capability and resilience to threats
► Extensive integration with other disparate yet critical systems
► Flexibility, scalability and simplicity of integration

Take a closer look:
UK Headquarters
Visual Management Systems Limited
15 Cambuslang Road, Cambuslang Investment Park,
Glasgow G32 8NB
United Kingdom
+44 141 643 3070