Home

/

TITAN SECURE Scoops Counter Terror Cyber Award
TITAN SECURE Scoops Counter Terror Cyber Award
TITAN SECURE, the CPNI standard Cyber Secure Surveillance and Security Management solution has been awarded the Counter Terror Cyber Security Award. This accolade is presented to an organisation which has developed effective technologies to protect against the threat of cyberterrorism.
Counter Terror Cyber Security Award Winner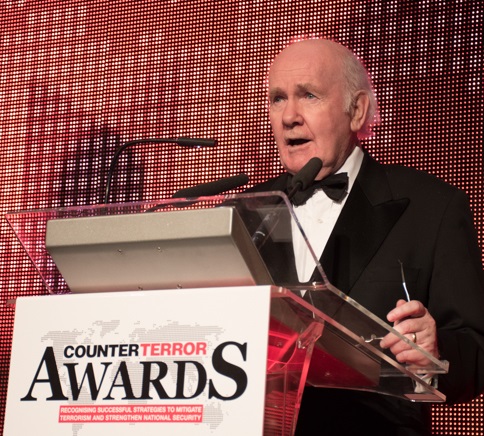 Announced and presented at the Counter Terror Awards Dinner by former Defence and Home Secretary Lord John Reid, who held seven cabinet positions between 1997 and 2010 under Prime Minister Tony Blair in the ILC London, the award was received by Paul Hennings, Marketing Manager and Mike Barrett, National Sales Manager, at Visual Management Systems Ltd.
The certificate was presented by Jake Deadman, Publisher at sponsor Counter Terror Business magazine. (Pictured right to left - Lord John Reid, Paul Hennings, Mike Barrett and Jake Deadman).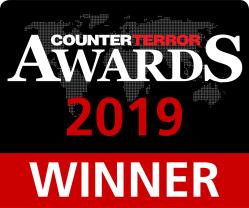 In announcing the award Lord Reid stated " Titan Secure has been specifically developed to reduce or remove the risk of hacking and cyber attacks on surveillance networks. Developed to CPNI standards, as well as United States government NIST security standard, it offers a fully encrypted system that secures all digital communication between Titan Vision devices and components, maintaining the integrity of the surveillance system from the control device to the recorded data and all system communication pathways. This ensures the prevention of interference with CCTV footage, no disruption to surveillance, privacy and compliance with regulations. The system has been deployed in many Critical Infrastructure / Defence and Military Installations."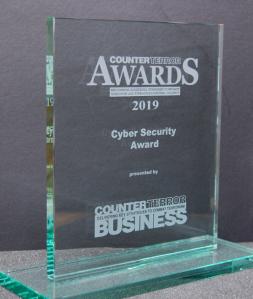 Paul commented "We are delighted to receive this award on behalf of the team of hardware and software developers in our Glasgow HQ, particularly those involved in the long and drawn out process of CPNI acceptance. They should be justifiably proud of this achievement." He added, "I would also like to congratulate the others who were Commended in this section, namely: Surevine, APMG International and Pervade Software Ltd".
TITAN SECURE will be on display at The Security Event at the NEC Birmingham in April stand SE150, if you would like a demonstration please contact Robbie Henderson on +44 (0) 141 643 3070.
UK Headquarters
Visual Management Systems Limited
15 Cambuslang Road, Cambuslang Investment Park,
Glasgow G32 8NB
United Kingdom
+44 141 643 3070