Home

/

TITAN SIGMA - Total Situational Awareness, Detection, Verification, Command and Control Solution
TITAN SIGMA - Total Situational Awareness, Detection, Verification, Command and Control Solution


Launched at Intersec 2017 Dubai, TITAN SIGMA brings together the experience and expertise gained over 20 years to provide an unique Detection, Verification and Command and Control solution that can be tailored to the stakeholders particular operational requirements.
Based upon the open TITAN platform, TITAN SIGMA takes full advantage of ONVIF compliance but much more important than this is the "Deep Integration" that has been built into the system (SDK level and beyond) that allows TITAN SIGMA to integrate with many of the major manufacturers, offering a level of functionality and performance far beyond basic ONVIF compliance.
This ensures that the TITAN SIGMA solution becomes greater than the sum of its individual parts.
Designed for Mission Critial Environments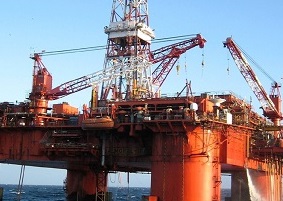 Flexible, scalable and secure, TITAN SIGMA provides all of the elements of the TITAN VISION PSIM solution with particular attention to the Detection and Verification requirements of the installation and the operational Command and Control elements of a modern Total Situational Awareness application and has been specifically developed for sensitive, high security and mission critical environments.
Intelligent protocol management, extensive audit facilities and incident reporting allow key personal to audit all aspects of the system.
Comprehensive alarm/event handling and complex task management create customised "cause and effect" actions tailored to your operational requirements.
Modular design allows third party devices to be seamlessly integrated including IDS, Access Control, BMS, Perimeter Intrusion Systems etc.
TITAN SIGMA also offers access to sophisticated analytical tools and intelligent self-learning technology which further increases system efficiency and effectiveness. This combined with integration to non-security applications such as POS, Energy Management, Messaging, HVAC and other operational systems, results in a robust and fully tailored management tool.
Key Applications include:
Critical Infrastructure
Military and Defence
Smart City
Border Control
Cell complexes
Oil and Gas
Power generation
Ports and Airports
Law enforcement
If you have high-value assets to protect, Visual Management Systems Ltd. has the solution, providing powerful systems that match the most demanding security requirements.
UK Headquarters
Visual Management Systems Limited
15 Cambuslang Road, Cambuslang Investment Park,
Glasgow G32 8NB
United Kingdom
+44 141 643 3070