Home

/

TITAN VISION at ESSEN
TITAN VISION at ESSEN
TITAN VISION to Demonstrate Deep Integration at Security Stand A41 Hall 2 - Security ESSEN 2016 - Germany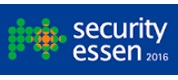 High Level Security - The importance of Integration and Secure Communications.
TITAN VISION in collaboration with 360 Vision Technology will be presenting the value of deep integration and the importance of securing your security systems at this year's Security ESSEN event 27 - 30 September - Stand A41 Hall 2.
Security ESSEN the World's leading fair for security and fire prevention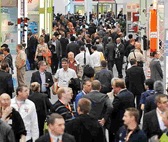 The No. 1 for more than 40 years: security essen is the world's most important trade fair for security and fire prevention. The world market for security is booming - it is presenting itself with all its facets in Essen.
From fire prevention, cyber security and CCTV to the protection of outdoor areas: experts, decision-makers and buyers from this industry will be meeting in Essen. At top international level, with the latest trends and the most important innovations.
About TITAN VISION
TITAN VISION integrates CCTV, Access Control, Fire and Safety, Perimeter Intrusion Protection, GIS mapping and other information networks, such as Command and Control systems to create tailored resilient integrated security systems. All behind a unified management control panel.

TITAN VISION is also designed to receive data from other disparate systems and present the information in a command and control environment. Such systems include: BMS (Building Management Systems), HVAC (Heating Ventilation and Air Conditioning), Energy Management, Estate Monitoring and other Health and Safety applications.
Contact us for more information on any of the above or the technology mentioned here. We supply complete, tailored PSIM solutions that integrate with both security and non-security related systems
Related posts
Developers of TITAN VISION, Visual Management Systems Limited Managing Director Jay Shields and Sales Director John Downie will be on-hand to discuss the latest developments within the TITAN Portfolio: TITAN SIGMA…
By any measurement, the Open Day Event at the Visual Management Systems Ltd. Head Office in Glasgow was a huge success. Following the successful International launch of the next generation of TITAN products at Intersec in Dubai, this was an ideal op…
Upcoming Events
New security exhibition promoted by UKTI. UK Security Expo. Booth M65. Join us to see the latest generation of the flagship TITAN VISION and TITAN ...
Theme: Learn from the Past - Plan for the Future Hosted by the IP UserGroup, IP-in-Action LIVE Manchester will provide an opportunity to gain a better ...
UK Headquarters
Visual Management Systems Limited
15 Cambuslang Road, Cambuslang Investment Park,
Glasgow G32 8NB
United Kingdom
+44 141 643 3070
Middle East Office Dubai
Visual Management Systems Limited
Adenar Limited (Branch) RIT Building G-029 Techno Point
Silicon Oasis PO Box 341417
Dubai, UAE
+971 4 333 8830