Latest News
Latest News
Veracity Solutions Team Grows Again!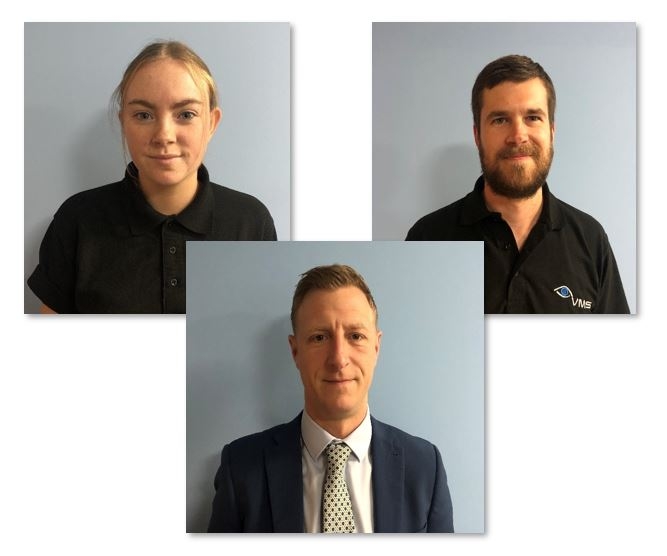 With continued growth and development of the business, Veracity Solutions Ltd. continues to add new talent to the VIEWSCAPE Core team in their Cambuslang, Glasgow HQ. (Pictured L-R: Jennifer, Stuart and Neal)
"It is great to see additional staff joining us as this cements the continued growth of the company" commented John Downie, Sales Director. "These new members are staff are eager to kick-start their careers and continue their own professional and personal development within the company".
New Year, New Faces
Jennifer Kelly
Apprentice Software Engineer
"I am excited to start my career with Veracity Solutions Ltd .and also start studying towards a degree in software development. I am looking forward to working in a team with many experienced Software Developers and gaining valuable-skills and knowledge in this area. This new role will allow me to broaden my learning and use my own initiative to develop my professional career within the technology industry."
Stuart Cameron
Business Development Manager
"I have been asked to join Veracity Solutions Ltd. to further develop the company's client base, existing and new. At Veracity Solutions Ltd, we want to ensure that both our existing clients, and new clients, receive a consistently high level of service. Cyber-attacks are now ranking in the top five risks to global stability, and it is important to have a contact you can speak directly to, whenever you feel you require support. Over the coming months I will be travelling across the UK, meeting face to face with security professionals to discuss our products, and gain feedback on how we can improve their landscape."
Neal Nisbit
Junior Software Developer
"Having just completed an HND in software development I was looking for somewhere to develop my skills further. I noticed that Veracity Solutions was offering a graduate apprenticeship scheme which was perfect for me. Being able to work with a team of experienced developers while gaining a degree at the same time was an opportunity I could not turn down."