The Security Event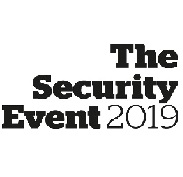 The Security Event
From 09/04/2019 to 11/04/2019 from 10:00 at 16:00
The Security Event 2019 at the Birmingham NEC - Booth SE150.
NEC Birmingham
National Exhibition Centre, B40 1NT Birmingham West Midlands United Kingdom
What's on Display at The Security Event
TITAN AI Advanced Facial Recognition Solution

Following the successful introduction of TITAN AI (Advanced Imaging) and it's derivatives at the International Security Expo in November, the TITAN AI. team has confirmed that the advanced high-performance Automatic Facial Detection, Recognition and Identification solution will be on display at the NEC in April - Booth SE150
High Performance Multi-subject AFR solution
Each TITAN AI product is individually tailored to the client's specific requirements and environments, providing both state-of-the-art and fit-for-purpose solutions. Utilising the unique TITAN AIM Advanced Imaging Technology, TITAN AI high performance systems offer both flexible and scalable solutions.
Following a Strategic Technical Alliance with Leicester University, Visual Management Systems Ltd. has introduced TITAN AI, a range of advanced computer vision solutions utilising patented* AI technology.
Award Winning TITAN SECURE Cyber Secure Solution

The Security Event in Pics
TITAN TEAM Seminar Programme
Cyber Security in the Spotlight!
The Linx International Education Theatre
Wednesday 10th April 13:30 - 14:00
Combatting the threat of un-secure Security
Systems - Who is responsible?
Presenters: Mr John Downie - Sales Director Visual Management Systems Ltd.

Mr Adam Moorhouse - Engineering Director Visual Management Systems Ltd.
Summary: The threat of cyber-attack on network-based security systems is a real one and one that must be taken seriously by installers, consultants and end-users alike.
Adam and John will identify the critical issues that must be addressed to ensure that systems are secure, which standards to adopt and best practice in a scary cyber world. www.titan-vision.com/secure
Watch this space for more information.
Register Here - Free Entry - Free Parking
TITAN TEAM Seminar Programme Too...
Facial Recognition under the Microscope
The Security in Practice Theatre
Thursday 11th April 12:00 - 12:30
The Future of Automatic Facial Recognition - NOW!
Presenters: Mr John Downie - Sales Director, Visual Management Systems Ltd.

Professor Jeremy Levesley, Professor of Applied Mathematics - Leicester University.
Summary:
A technical (Professor Levesley) and practical (John Downie) look at the latest
developments in Facial Recognition technology, the use of AI (Artificial Intelligence) and
Neural Networks and the key considerations when identifying a fit-for-purpose, high

performance, multi-subject Facial Detection, Recognition and
Identification Solution.
www.titan-vision.com/AI
Watch this space for more information.
Regsiter Here - Free Entry - Free Parking
Speaker Profiles
John Downie – Sales Director Visual Management Systems Ltd.
John Downie is responsible for all sales, business development and marketing direction, key account management, customer relationship and retention, major contract negotiations and new product introduction including development. John has been instrumental in the success of the feature rich open protocol video management & PSIM solution TITAN VISION. He is now actively involved in the introduction of the CPNI standard TITAN SECURE product and the TITAN AI portfolio of facial recognition, queue management and people counting solutions.
Adam Moorhouse – Engineering Director Visual Management Systems Ltd.
Adam Moorhouse has over 23 years' experience designing, managing and installing a vast variety of projects in the UK and abroad covering multiple disciplines including analogue CCTV, IP CCTV and associated software, secure IP CCTV networks and fully integrated security management systems etc. This experience also includes management and installation of equipment from many different manufacturers, liaising with clients and the management of subcontract labour. Adam was also the lead in the CPNI Cyber Security approval process bringing both his technical and practical knowledge to bear.
Professor Jeremy Levesley – Professor of Applied Mathematics University of Leicester

Professor Levesley has a PhD in Applied Mathematics at the University of Leicester. He is interested in approximation in Euclidean space and on spheres using radial basis functions, and generalisations of these procedures to locally compact manifolds. As a National Teaching Fellow, having done a P.G.C.E. he retains a big interest in enabling the learning of his students, both undergraduate and postgraduate. His main efforts have been directed towards increasing the students desire to own what they learn. Professor Levesley has been actively involved in the KTP which has led to the development of the TITAN AI facial detection, recognition and Identification solutions.
About The Security Event
Designed by the industry, for the industry
The event was developed with support from a group of the industry's major players to deliver a world class exhibition dedicated to UK security professionals, installers and integrators, providing opportunities for direct engagement across the supply chain.
Leading global security companies already confirmed
Join the likes of 2N, ASSA ABLOY, Avigilon, Anixter, Bold Communications, Comelit, Comnet, Controlsoft, Credit Card Keys, Dahua, Deister, Fastlane Turnstiles, Fujifilm, GJD, Gallagher, Genie Access, Honeywell, ICS Security, Luminite, IDIS, Insafe, Morse Watchmans, Risco, SatSecure, Suprema, TDSi, Texecom, Traders Warehouse, Tyco, Winstead, Videcon, Video Management Systems Ltd., Zitko and more.
Ground-breaking Collaborations with leading security exhibition organisers
Strategic partnerships with Security Essen and International Security Expo demonstrate that working collaboratively can provide a strong, sustainable, comprehensive range of events for the industry.
A tailored education programme
The highly focused programme investigates the evolving challenges and opportunities involved in the delivery of security projects throughout the supply chain. The Security Event will tap into the expertise of leading security professionals and explore the latest innovations from suppliers.
Support from the industry's key associations and media outlets
The Security Event's broad network of recognised sponsors emphasizes a collaborative approach to building an inclusive platform that provides outstanding value to manufacturers, distributors, installers, integrators and end users.
Location, Location, Location
The NEC, Birmingham provides The Security Event with the UK's most accessible exhibition venue in the UK. With an international airport, mainline train station, easy access to the UK's motorway network and over 16,500 car parking spaces, the NEC is the number one option for both exhibitors and visitors alike.
Extensive database of industry contacts
Over 100,000 key contacts from within the security industry, ensuring The Security Event can attract the relevant target audience to facilitate meaningful conversation.
Even more value from your visit with co-located Events
The Security Event is co-located at the NEC in Birmingham alongside three highly successful and established exhibitions from the WBE portfolio: The Fire Safety Event, The Health & Safety Event and The Facilities Event.
Unrivalled networking opportunities
The Security Event presents countless options for connecting with new and existing contacts and industry peers both onsite during the show or out of hours.
Reconnecting the security industry community
Many people fondly look at the NEC Birmingham as the traditional home of the UK commercial security industry. The Security Event offers a fragmented community a focal point, enabling the industry to reconnect over the three days.