Home

/

ABACUS AI Next Generation People Counting Solution Released
ABACUS AI Next Generation People Counting Solution Released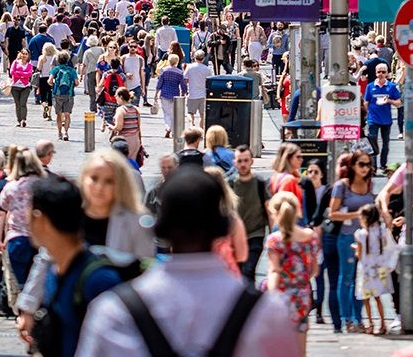 ABACUS AI People Counting - Providing Footfall Metrics in Multi-Subject Environments
This brand new platform utilises the latest TITAN AI (Advanced Imaging) solution in combination with the sophisticated ABACUS data analysis and presentation system.
Monitoring an Urban Environment

Accurate metrics provide an unique insignt into urban behaviour and multi-subject statistical analysis.
Offering Pre, Peri and Post event analysis the solution provides valuable data , enhancing the decision making process and improving ROI.
Developed to count visitors entering or leaving any location, ABACUS AI is the leading people counting application for monitoring footfall traffic. ABACUS AI can use a variety of standard camera and surveillance devices and integrates with other counting equipment to automatically count the number, and direction, of people passing in real time. ABACUS AI offers you a range of flexible reporting, giving you complete access to your footfall data in an easily accessible file format.
Access to accurate visitor footfall, dwell time, queue, occupancy, customer flow and tracking metrics offer organisations a competitive edge by providing an insight into visitor behaviour, helping you to make informed business decisions to improve performance.
Whether you work in retail, leisure, libraries, museums or galleries, involved in entertainment or transport, counting visitor traffic will provide you with vital metrics to understand and improve your business. We will provide you with the tools to benefit from a cost-effective people counting system.
Download Shortform Brochure
UK Headquarters
Visual Management Systems Limited
15 Cambuslang Road, Cambuslang Investment Park,
Glasgow G32 8NB
United Kingdom
+44 141 643 3070