Home

/

Relationships between Business and Academia pay great dividends!
Relationships between Business and Academia pay great dividends!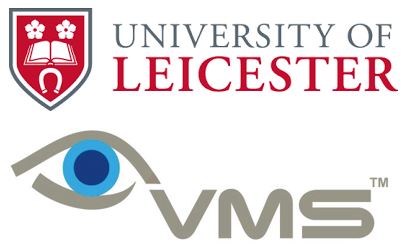 Through an on-going relationship with the University of Leicester, Visual Management Systems Ltd. has benefited from the involvement of Dr. Sepehr Meshkinfamfard (a.k.a. Sep) in a challenging role over the past two years, working within a Knowledge Transfer Partnership (KTP).
Joining a team of software and hardware developers based in Scotland, Dr Meshkinfamfard has been key to the development of TITAN AI and its real-time facial recognition technology.
Operating at the forefront of cutting-edge video, behavioural analytics and image processing technology, Visual Management Systems Ltd. is the Glasgow based developer of software and hardware solutions for the growing security, health and safety and physical analysis markets.
Time to say goodbye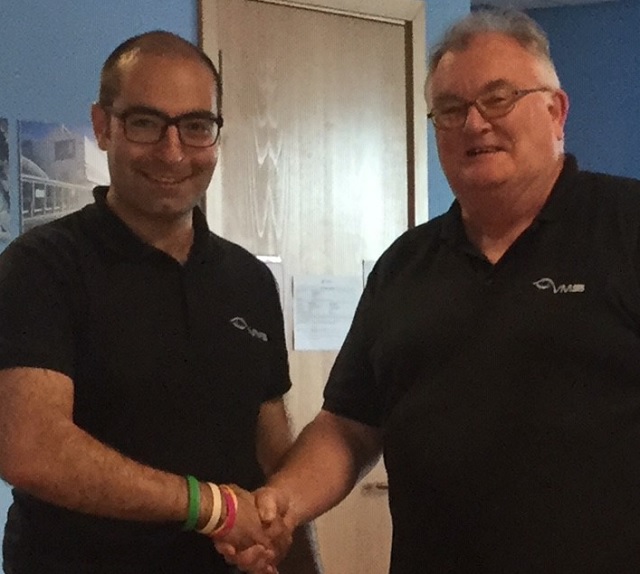 Jay Shields, Visual Management Systems Ltd's Managing Director commented, "Dr Meshkinfamfard or as we know him, Sep, has been a valuable asset over the past two years and has been instrumental in the successful development of our award winning Advanced Facial Detection and Recognition Portfolio TITAN AI. Utilising his knowledge of artificial intelligence and the use of neural network technology, our team has succeeded where many have failed".
Jay (pictured with Sep) added, "We thank Sep for his hard work over the period of the KTP and wish him every success in the future as he returns to academia at University College London (UCL). Not only has the KTP been valuable for both the company and Sep himself, but it proves that relationships between industry and academia are invaluable, relationships which we will continue to develop over the coming months and years".
A Valuable Relationship
"Visual Management Systems Ltd. has made it possible for me to apply my academic expertise and secure a role in the commercial world. I have always been curious about the potential that exists beyond the traditional university realm. The opportunity to be part of a joint consortium, known as a Knowledge Transfer Partnership (KTP), between Visual Management Systems Ltd., the Department of Mathematics and the University of Leicester, was a perfect opportunity to pursue my career with a forward thinking, technically advanced organisation". Dr Meshkinfamfard commented.
Adding "With a background in Pure and Applied Mathematics and a PhD in Computer Science from Durham University, I have now integrated my knowledge with real world issues. Security is my key focus and in an industry that is fast growing and becoming increasingly digitised, with big data innovations, I have thoroughly enjoyed this collaboration. My role has been to transfer knowledge between academic experts, Professor Ivan Tyukin (Knowledge Base Supervisor) and Professor N. Gorban (Academic Leader), and industrial and business professionals, Jay Shields and John Downie, from the company".
"Moreover, it has been a brilliant learning opportunity for me, in a totally different environment, where I have benefited from industry experts, getting priceless hands-on knowledge and playing a key role in the development of new technologies. I will miss everybody in Glasgow, but I am sure that we will be working together again in the future – Thank you all".
Related posts
Following the recent "ITV NEWS at TEN" report concerning the effectiveness of Facial Recognition, the comments made by the reporter Joel Hills, Business and Economics Editor for ITV News and the President of Microsoft Bra…
What is PSIM Software? Why consider it over a basic CCTV or VMS - Video Management System? The essential components of a PSIM (Physical Security Information Management) system and the key considerations are discussed in this TITAN VISI…
UK Headquarters
Visual Management Systems Limited
15 Cambuslang Road, Cambuslang Investment Park,
Glasgow G32 8NB
United Kingdom
+44 141 643 3070