Home

/

UK Site Engineer Vacancy
UK Site Engineer Vacancy
Join the Winning Team - UK Site Engineer
Visual Management Systems Ltd. is a leading manufacturer of IP based high security surveillance systems. The company has an industry pedigree spanning more than 20 years and uses the latest technology and cutting edge products.
These are excellent opportunities to join one of the UK's leading providers of PSIM and Integrated security management solutions, at a time of impressive growth and expansion plans.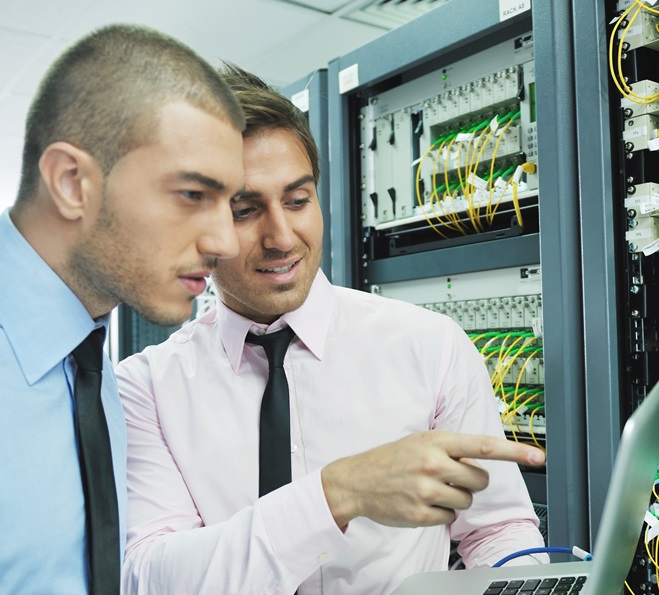 Based in the UK, the role of a Site Engineer at Visual Management Systems Ltd. requires a variety of mental and physical skills as you will often be involved in the entire process of installing a complex security system. The planning and design of the system, the installation and cabling, the deployment of hardware, the commissioning, software configuration and finally, customer training.
As such an ideal candidate should be competent with IT/networking and be willing to get their hands dirty from time to time. But, more important than the technical skills are problem solving and priority management. On a day to day basis you will need to solve a wide variety of problems from infrastructure to IT, from networking to general system fault- finding. You will be faced with several of these tasks daily, so the ability to prioritise and tackle them in a logical manner is extremely important.
As a Site Engineer you will interact with customers, serve as the "public face" of the company and be the customer's first point of contact if they have questions. Therefore, you will be expected to be professional, courteous and above all helpful at all times, explaining complicated concepts in simple terms or if helpful via demonstrations.
A role as a Visual Management Systems Ltd. Site Engineer is ideal for those who are in possession of or wish to develop a wide variety of IT and practical skills and seek to apply them by providing high quality customer facing service within the security and safety sector.
Visual Management Systems Ltd. is offering a competitive salary package, with the opportunity for personal development in this expanding business.
The Skills

Use of hand tools

Infrastructure deployment

Basic electrical wiring and fault-finding

PC hardware fault-finding

Site Engineer Details (pdf)

W

indows system administration

IP network design and implementation

T

he configuration of bespoke security systems
Related posts
Site Engineer with TITAN VISION requires mental & physical skills, will be involved in the entire process of installing a complex security system: Planning, installing hardware, commissioning, software configuration & training.
UK Headquarters
Visual Management Systems Limited
15 Cambuslang Road, Cambuslang Investment Park,
Glasgow G32 8NB
United Kingdom
+44 141 643 3070