Home

/

Intersec Success for TITAN VISION
Intersec Success for TITAN VISION
TITAN VISION and the team from Visual Management Systems Limited declare Intersec 2017 Dubai a huge success as they launch TITAN SIGMA Detection, Vertification and Command and Control Solution, the latest release of TITAN VISION PSIM and the all new TITAN VIEW.
On the Booth: Kartik Rathore, Jay Shields, Anand Subbiah, John Downie
Jay Shields, Managing Director, Visual Management Systems Ltd. commented;
"Our team from the UK and Adenar our Middle East agents were delighted with the response to our new product portfolio. The launch of the latest edition of TITAN VISION (demonstrated for the first time), the fully functional IP Video Management suite TITAN VIEW and TITAN SIGMA was extremely well received". He added "The reaction from our visitors and partners alike proved very positive and I believe that this will represent a new and exciting chapter for the company".
To keep up to date with the developments at TITAN VISION please follow us on twitter @titan_vision, on our website www.titan-vision.com or call us on:
United Kingdom +44 141 643 3070
EVENTS News In the News UKSECEXPO
Related posts
TITAN VISION and the team from Visual Management Systems Limited would like to thank those of you who joined them at London Olympia on the 30th November and 1st December. …
The UK Security Expo runs an impressive 9 conferences over the 29th and 30th November, with 200+ industry leading speakers and topics ranging from Designing out Terrorism, Protecting Crowded Places, Cyber Security and Global Counter Terrorism. …
Upcoming Events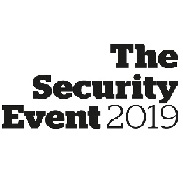 Join the TITAN team at the forthcoming Security Event 2019 at the Birmingham NEC - Booth SE150.
UK Headquarters
Visual Management Systems Limited
15 Cambuslang Road, Cambuslang Investment Park,
Glasgow G32 8NB
United Kingdom
+44 141 643 3070