Home

/

Making the Case for PSIM - White Paper Special
Making the Case for PSIM - White Paper Special
Topics discussed in the White Paper include:
Why consider it over a basic CCTV management system?
Technological advances have made it possible to capture, process, analyse and store the large amounts of data that are generated by security systems, including data from sensors and video cameras.
Moore's Law and new capabilities in hardware such as video analytics, intelligent fences, smart phones and tablets and more powerful, flexible data networks make it possible to use integrating software applications to provide intelligent, vigilant, surveillance of assets.

Connectivity and Integration

Configuration Management

Programmable Logic

Geospatial Visualisation

Response & Workflow Management

Audit, Reporting & Analysis

Resilience
Total Situational Awareness

Saving through Integration

Enhanced Supervision

Increase Real Time Threat Perception

Improved Compliance

Enhanced Control & Governance
Related posts
International Interest in the TITAN VISION PSIM Solution as demonstrated in the purpose-built demo and training facility at the Glasgow HQ. Jay Shields and John Downie introduced the benefits of the TITAN portfolio of security and safety products to a…
Ensure your Security System is Cyber Safe! Following the Salisbury attack and the hardening of relations with Putin and the Russian State, can we expect a cyber backlash against the UK and our most vulnerable Computer Systems, Networks and Sec…
Upcoming Events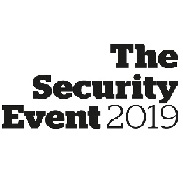 Join the TITAN team at the forthcoming Security Event 2019 at the Birmingham NEC - Booth SE150.
UK Headquarters
Visual Management Systems Limited
15 Cambuslang Road, Cambuslang Investment Park,
Glasgow G32 8NB
United Kingdom
+44 141 643 3070