Home

/

Special Ports and Airports Feature
Special Ports and Airports Feature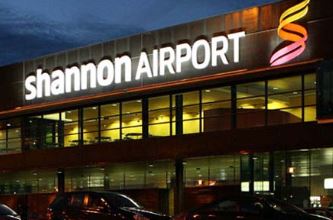 In this Ports and Airports special feature we demonstrate our committment to the safety and security of passengers and staff at major transportation hubs across the globe.
In the brief article we look at the challenge of upgrading the Shannon Airport Security and Surveillance system, look at how video wall technology can provide additional income and announce the recent membership of ACoE.
Visual Management Systems Ltd. becomes a member of the Airports Centre of Excellence

Visual Management Systems Ltd. developer of the TITAN VISION PSIM Solution has become the latest company to be invited to join the Airports Centre of Excellence (ACoE). ACoE will work with the company to provide innovative and world class solutions for airport operations and improving the passenger experience. The recently launched ACoE continues to build it's community of members.
Visual Management Systems Ltd. is the UK's leading provider of the platform-independent, comprehensive security information management system, Titan Vision. Developed in the UK for the protection of critical national infrastructure, police and military installations, airports and oil and gas assets. The TITAN portfolio is fully ONVIF compliant and utilised by established sy
stem integrators in the UK, Middle East and across the globe.
"The protection of ports, airports and other transport hubs has long been a specific area of expertise for our engineers and developers and we are pleased to have been invited to join a progressive organisation such as ACoE in the pursuit of new opportunities in the future".
Jay Shields, Managing Director.
Case Studies:
Shannon Airport Real-time Surveillance
Shannon Airport had an outdated analogue CCTV solution which had to be upgraded to a full IP digital solution in order to make it more available to key airport services and staff including the police, fire services, baggage handling and Customs & Excise. Each group needed to access the system for different reasons at different places and all at the same time.
The decision in selecting TITAN VISION from Visual Management Systems Ltd. was made following a detailed evaluation based on value for money, system functionality, existing customer feedback, ease of administration and the modular design of the solution proposed.

The system consisting of approximately 200 cameras, runs on our internal converged LAN with little or no impact and is easy to administer. Operations and Security staff can easily access and view any camera on the airport network whilst at the same time the system is recording in real time at a high resolution. When required recordings can be burned to disk for archiving.
---
Video Wall Technology for Port and Airport Applications
Reaching out to large numbers of consumers, customers or in the case of ports and airports passengers utilising video wall technology is a proposition anybody would find difficult to refuse.
With millions of people from various parts of the world passing through ports and airports daily, video wall technology is rapidly becoming an extremely attractive option for messaging and advertising.
These systems have proved not only to be extremely valuable for messaging and incident management, but are becoming an amazing revenue earner for the airports, giving the advertisers a sophisticated platform to reach out to people from across the globe to promote their products or services.

TITAN WALL is a fully integrated Video Wall Processor Controller
Our state of the art management suite TITAN VISION offers a client/server application with advanced integration and user capabilities for seamless management of all networked image sources.
A flexible and powerful software solution for all video walls; from small to large, single to multi-display projections. TITAN WALL provides the operator full control over all connected sources with effective collaboration and distribution for control rooms, command and control, messaging and advertising applications.
TITAN WALL offers a user-friendly, intuitive interface maximising the efficiency of a video wall solution.
The Video Wall Controller independently and effortlessly manages and displays images onto your video wall display surface. The population of the video wall display surface is intuitive for easy assignment of inputs, location or size of the video panes within the overall display surface.
Read more
Related posts
Through an on-going relationship with the University of Leicester, Visual Management Systems Ltd. has benefited from the involvement of Dr. Sepehr Meshkinfamfard (a.k.a. Sep) in a challenging role over the past two years, working within a Knowledge Transfe…
Following the recent "ITV NEWS at TEN" report concerning the effectiveness of Facial Recognition, the comments made by the reporter Joel Hills, Business and Economics Editor for ITV News and the President of Microsoft Bra…
UK Headquarters
Visual Management Systems Limited
15 Cambuslang Road, Cambuslang Investment Park,
Glasgow G32 8NB
United Kingdom
+44 141 643 3070