Home

/

Meet the team at ESSEN
Meet the team at ESSEN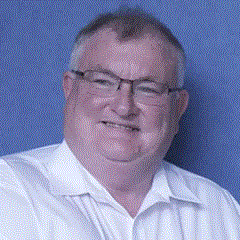 Jay Shields, Managing Director of Visual Management Systems Limited, developers of the TITAN portfolio of Security and Safety Solutions and Adam Moorhouse Regional Sales Manager will be on hand to demonstrateTITAN VISION and the other TITAN product on stand A41 Hall 2 with thier associates from
360 VisionTechnology who
will be displaying
their range of
professional quality surveillance camera
.
To arrange an appointment with Jay or Adam ca
ll: +44 141 643 3
070
Related posts
By any measurement, the Open Day Event at the Visual Management Systems Ltd. Head Office in Glasgow was a huge success. Following the successful International launch of the next generation of TITAN products at Intersec in Dubai, this was an ideal op…
TITAN VISION and the team from Visual Management Systems Limited declare Intersec 2017 Dubai a huge success as they launch TITAN SIGMA Detection, Vertification and Command and Control Solution, the latest release of TITAN VISION PSIM and the all new TITAN …
Upcoming Events
New security exhibition promoted by UKTI. UK Security Expo. Booth M65. Join us to see the latest generation of the flagship TITAN VISION and TITAN ...
Theme: Learn from the Past - Plan for the Future Hosted by the IP UserGroup, IP-in-Action LIVE Manchester will provide an opportunity to gain a better ...
UK Headquarters
Visual Management Systems Limited
15 Cambuslang Road, Cambuslang Investment Park,
Glasgow G32 8NB
United Kingdom
+44 141 643 3070
Middle East Office Dubai
Visual Management Systems Limited
Adenar Limited (Branch) RIT Building G-029 Techno Point
Silicon Oasis PO Box 341417
Dubai, UAE
+971 4 333 8830