Home

/

TITAN VISION Success at The Airport Show Dubai
TITAN VISION Success at The Airport Show Dubai
TITAN VISION on display with Canon Middle East at Important Dubai Exhibition
The Airport Show 2016 was again the world's largest annual airport event providing an ideal B2B platform for companies to present airport and aviation-related products and services.
In 2015, the event gathered 7,120 aviation professionals who networked, sourced their product requirements and created over US$20 billion worth of regional business possibilities.
A Very Successful Event
"
The level of interest was substantial and the quality of the audience first class" commented Anand Subbiah, Director of Adenar, regional branch of Visual Management Systems Limited. He continued "We were able to meet with some extremely influential organisations and individuals during the show and I am sure that they found the demonstration of TITAN VISION extremely valuable".
John Downie, Sales Director at Visual Management Systems Limited and specialist on the TITAN portfolio of products commented, "I see the concept of PSIM (Physical Security Information Management) systems such as TITAN VISION being very popular in this environment, it ticks all the boxes and offers a level of scalability and integration that only an open platform solution can deliver".
The Event in Picks:

TITAN VISION A unique concept in Physical Security Information Management and beyond...
On display, the flagship solution TITAN VISION integrates multiple disparate security systems including video surveillance, access control, perimeter intrusion detection, fire and safety, public address and building management. TITAN VISION is an open system that connects with products from other vendors providing unparalleled customisation within many security and safety environments.
TITAN VISION offers the following capabilities:
Connectivity and Integration
Configuration Management
Programmable Logic
Geospatial Visualisation
Response and Workflow Management
Audit, Reporting and Analysis
Resilience
Related posts
The UK Security Expo runs an impressive 9 conferences over the 29th and 30th November, with 200+ industry leading speakers and topics ranging from Designing out Terrorism, Protecting Crowded Places, Cyber Security and Global Counter Terrorism. …
UK Security EXPO is an annual international security exhibition promoted by UKTI and held at Olympia London. Join us to see the latest generation of the flagship TITAN VISION and TITAN SECURE PSIM solutions. We will also …
Upcoming Events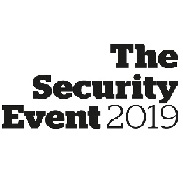 Join the TITAN team at the forthcoming Security Event 2019 at the Birmingham NEC - Booth SE150.
UK Headquarters
Visual Management Systems Limited
15 Cambuslang Road, Cambuslang Investment Park,
Glasgow G32 8NB
United Kingdom
+44 141 643 3070