Home

/

TITAN-VISION.com Launch
TITAN-VISION.com Launch
Celebrating TITAN-VISION.com Website Launch
CELEBRATE WITH US - WIN A CASE OF CHAMPAGNE Enter Here!
The launch of a dedicated web site for our TITAN VISION product highlights the advances since it conception at the turn of the century. TITAN VISION has grown from a simple video manager into a very sophisticated open platform PSIM solution managing a variety of products from multi manufacturers across a number of different disciplines.As a technology leader Visual Management Systems Ltd know how important it is for our clients to get the very latest information, quickly and as accurately as possible. Our new dedicated site will share our knowledge and expertise with up to date information on our products and solutions. The new site also features individual sections of the various component parts that can be added to TITAN VISION and how these can be added to tailor an exact solution for our clients.
J
ohn Downie, Sales Director stated, "Although TITAN VISION has advanced dramatically over the years the fundamental philosophy behind the product has not changed - Open Platform and Licence Free."
He added, "The new TITAN VISION dedicated website is a result of valuable customer feedback and will allow them to benefit from richer online content that is easier to navigate and share with others, assisting them in the specification process. If you would like to take a closer look at the TITAN VISION PSIM system in action please contact me directly".
Call: +44 141 643 3070 - Contact form
Related posts
What is PSIM Software? Why consider it over a basic CCTV or VMS - Video Management System? The essential components of a PSIM (Physical Security Information Management) system and the key considerations are discussed in this TITAN VISI…
International Interest in the TITAN VISION PSIM Solution as demonstrated in the purpose-built demo and training facility at the Glasgow HQ. Jay Shields and John Downie introduced the benefits of the TITAN portfolio of security and safety products to a…
Upcoming Events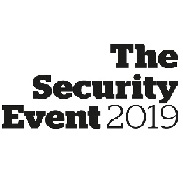 Join the TITAN team at the forthcoming Security Event 2019 at the Birmingham NEC - Booth SE150.
UK Headquarters
Visual Management Systems Limited
15 Cambuslang Road, Cambuslang Investment Park,
Glasgow G32 8NB
United Kingdom
+44 141 643 3070