Home

/

International Interest in TITAN VISION
International Interest in TITAN VISION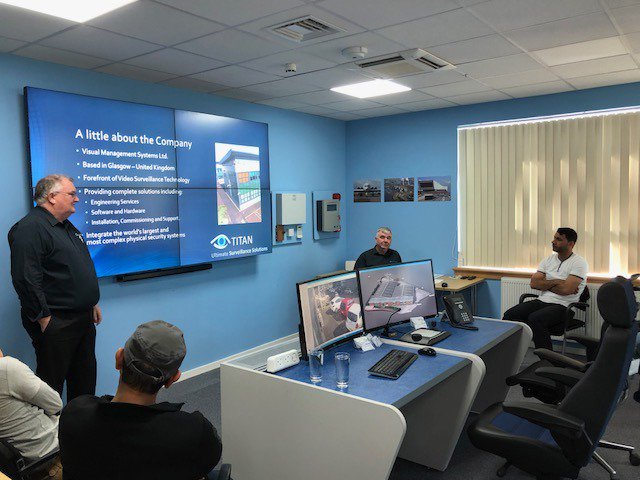 International Interest in the TITAN VISION PSIM Solution as demonstrated in the purpose-built demo and training facility at the Glasgow HQ.
Jay Shields and John Downie introduced the benefits of the TITAN portfolio of security and safety products to a knowledge hungry group of colleagues from the Middle East.
Omani visitors take a closer look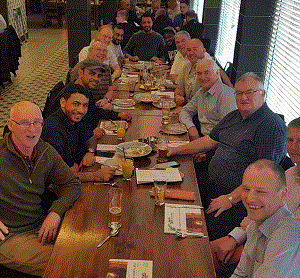 The TITAN VISION team at Visual Management Systems Ltd. Glasgow based Securty and Safety Technologists welcomes a group of Omani engineers to the UK to provide an opportunity to learn more about the state of the art TITAN portfolio of products.
John Downie commented "We were delighted to welcome our colleagues from the Middle East to our offices in Glasgow. There is obviously significant international interest in our products and services which was born out by the engagement with these security professionals".
He added "But obvioulsy it's not all work - we were more than happy to demonstrate our famous Scottish hospitality".
Want to take a look at the portfolio? Contact us now...
Related posts
Through an on-going relationship with the University of Leicester, Visual Management Systems Ltd. has benefited from the involvement of Dr. Sepehr Meshkinfamfard (a.k.a. Sep) in a challenging role over the past two years, working within a Knowledge Transfe…
Following the recent "ITV NEWS at TEN" report concerning the effectiveness of Facial Recognition, the comments made by the reporter Joel Hills, Business and Economics Editor for ITV News and the President of Microsoft Bra…
UK Headquarters
Visual Management Systems Limited
15 Cambuslang Road, Cambuslang Investment Park,
Glasgow G32 8NB
United Kingdom
+44 141 643 3070