Home

/

Visual Management Systems Sponsor International Shooting Event
Visual Management Systems Sponsor International Shooting Event

Visual Management Systems Sponsor International Clay Target Shooting EventThe 2016 England DTL (Down the line) team headed across the water to Banbridge CPC– Northern Ireland for the 82nd ICTSC Home Countries International Tournament. This was for many shooters the start of a DTL extravaganza, following the Home International and British Open many of the competitors would then head to Esker, Eire for the European and World Championships.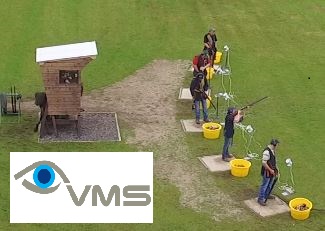 The weather at the start of the day for the Home International did its best to spoil the show; target setting took place during some heavy downpours. However, it did not manage to deter the Teams as they set about putting in a sterling performance across the board which led to a clean sweep of victories in the team events. The Senior England Team, captained by Shane Smith had a commanding lead over runners up Northern Ireland. England Senior Squad 1 and Squad 2 had to take part in a team shoot off to decide the AE Browning Challenge Cup for Senior Winning squad – finally this went in favour of England squad 2, Marvin Houghton, Lee Kirby, Michael Turner, Chris Moule and Nick Adam.
Jay Shields, Managing Director, Visual Management Systems Ltd. commented; "Despite the weather, the event was extremely well attended with competitors from all five of the Home International countries. Visual Management Systems Ltd. are delighted to support this event it has been on the International calendar for 82nd Tournaments and we look forward to getting involved in similar events in the future."
Related posts
Through an on-going relationship with the University of Leicester, Visual Management Systems Ltd. has benefited from the involvement of Dr. Sepehr Meshkinfamfard (a.k.a. Sep) in a challenging role over the past two years, working within a Knowledge Transfe…
Following the recent "ITV NEWS at TEN" report concerning the effectiveness of Facial Recognition, the comments made by the reporter Joel Hills, Business and Economics Editor for ITV News and the President of Microsoft Bra…
UK Headquarters
Visual Management Systems Limited
15 Cambuslang Road, Cambuslang Investment Park,
Glasgow G32 8NB
United Kingdom
+44 141 643 3070