Home

/

Is playing the 'Blame Game' costing you time and money?
Is playing the 'Blame Game' costing you time and money?
The solution that you have been looking for...

TITAN VISION and its associated products TITAN SECURE and TITAN SIGMA are the answer for this situation, integrating numerous disparate security systems under a unified security management system.
Designed in the UK, the TITAN Portfolio has been developed utilising deep SDK integration techniques to allow multiple manufacturer products to be controlled and monitored within a single graphical user interface (GUI).

The TITAN VISION solution provides an unique LICENCE FREE, open platform and scalable alternative to having to accept the "Blame Game". Full functionality of existing and new security systems without the pain of expensive and time consuming reconfiguration and system tweaking.
Related posts
Following the recent "ITV NEWS at TEN" report concerning the effectiveness of Facial Recognition, the comments made by the reporter Joel Hills, Business and Economics Editor for ITV News and the President of Microsoft Bra…
What is PSIM Software? Why consider it over a basic CCTV or VMS - Video Management System? The essential components of a PSIM (Physical Security Information Management) system and the key considerations are discussed in this TITAN VISI…
Upcoming Events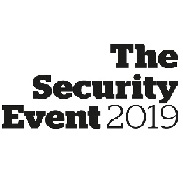 Join the TITAN team at the forthcoming Security Event 2019 at the Birmingham NEC - Booth SE150.
UK Headquarters
Visual Management Systems Limited
15 Cambuslang Road, Cambuslang Investment Park,
Glasgow G32 8NB
United Kingdom
+44 141 643 3070